True to its reputation as a regulatory leader for the US, California once again paves the way for safety in cosmetics and personal care products, terms that are not clearly defined by the law. On September 30, 2020, Gov. Gavin Newsom signed the Toxic-Free Cosmetics Act into law. In this article, we explore the scope of the law and outline how you can best get started on your compliance program.
Legislation Background
Despite knowledge of the toxicity of certain substances used in cosmetics, there is no disclosure requirement, nor is the FDA requesting pre-market safety testing, review, or approval of such substances being present in products we use every day, from shampoo to lotions and face creams.
Formulation of cosmetics is a complex science and we count up to 10,000 chemicals that can be used to contribute to delivering a product's promise: moisturizing, skin lightening, exfoliating or simply to lengthen shelf-life. Of these thousands of substances, only 30 have been subject to FDA ban or restriction. In comparison, the EU has banned over 1,300 of these chemicals.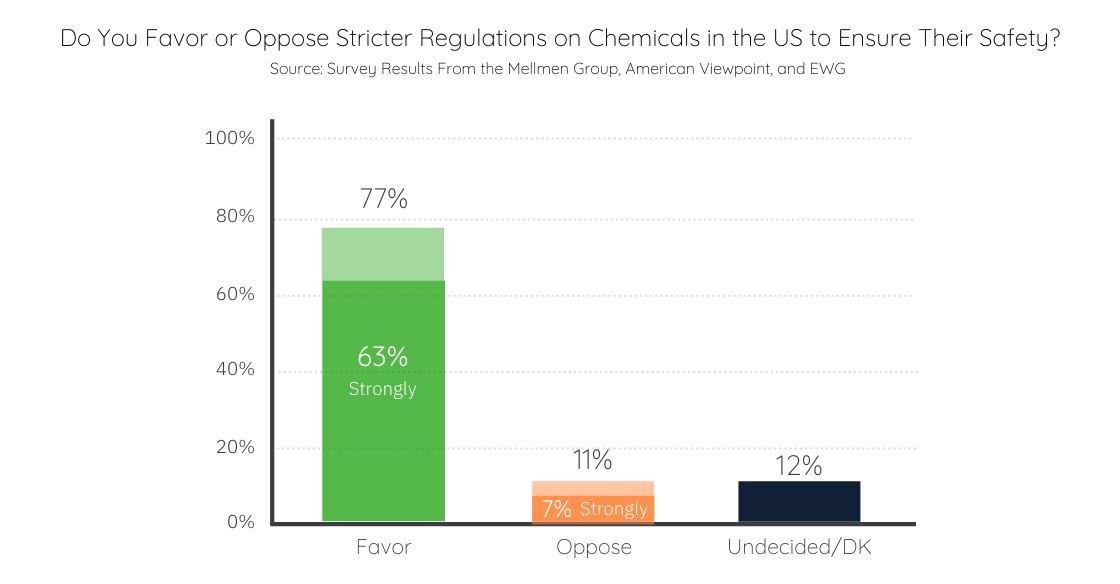 California has taken upon itself to protect people's health from substances known to be linked to cancer, cause hormone disruption, impair the reproductive system, or lead to birth defects among others.
Scope and Banned Chemicals
Joining 40 nations that have already legislated on cosmetics and directly inspired by the EU's list of prohibited chemicals, the Toxic-free Cosmetics Act bans a dozen substances, including mercury, parabens, formaldehyde, and fluorinated compounds known as PFAS (which are already on the EPA's radar).
By the terms of the Act, no person or company may manufacture, sell, deliver, hold, or offer for sale, in commerce cosmetics that contain any or several of the listed substances if intentionally added. By January 1, 2025, such products will be banned from the Californian market, not just at the consumer level, but also in the personal care service industry, where professionals and workers are exposed many-fold.
Specified circumstances may create exceptions. To note traces of substances that are unavoidable due to the manufacturing process or transfer do not qualify the product as falling under the scope of the Toxic-free Cosmetics Act.
Beyond the Ban: Health Protection by Disclosure
Gov. Newsom also signed Bill 312, which is closely linked to the Toxic-free Cosmetics Acts, albeit a lot less reported or publicized piece of state legislation.
Because many of us prefer a soap that smells like spring, toothpaste to be minty-fresh, or a facial cream as luxuriously odorant as its texture feels, cosmetics and personal care manufacturers commonly add flavor and fragrances to the formula. This practice is often the source of harmful compounds.
Cosmetics makers should get ready to disclose the presence of such flavor or fragrance to the California Department of Public Health Safe Cosmetics Program by January 2022.
Toxic-free Cosmetics Compliance
As part of an industry that reaps $78 billion in revenue, there is little doubt that news of this new legislation will make a huge impact on businesses across the country and even worldwide. One could argue that it concerns only California, were it not for the fact that the Golden State has often served as a catalyst for other states to follow suit.
Regardless of other states' intentions, chances are you do not want to exclude selling into California, along with crossing Europe and 39 countries off your market potential. But even if you operate on a strictly local level, compliance has become an integral part of doing business in California.
So how can you prepare for the Toxic-free Cosmetics Act? As with most legislation regulating specific industries, it starts with a supply chain you know and trust along with gathering all relevant information and documentation so you can never be at fault for undue diligence.
Source Intelligence is proud to offer an all-in solution that covers all your compliance needs, including the Toxic-free Cosmetics Act. Regardless of how complex your cosmetic supply chain is, our software solution saves you countless of manual labor hours by:
Allowing you to upload all your supplier's info into a centralized platform
Requesting product information pertaining to specific chemical legislation
Assessing the content of your products against the Toxic-free Cosmetics Act
Collaborating with all departments involved, particularly product development and lab teams
Ultimately getting product compliance status so you know where to focus your efforts
There is little doubt in our mind that the near future will lean even more heavily on health and environment protection. Our goal is to not only provide compliance solutions for current regulations but assist you in developing a long-term supply chain management strategy, so no new law would ever throw a wrench in your business.
Click the button below to request a demo of our solution and see what it can do for you!