The growing demand for minerals like cobalt and mica has raised concerns regarding mining practices. While companies are required to conduct supply chain due diligence when sourcing tungsten, tantalum, tin, and gold (the 3TG, known as conflict minerals), rare earth metals, colored gemstones, mica, and cobalt are not subject to compliance requirements.
To provide organizations with guidance on critical areas and allow them to identify and mitigate risks, members of the Responsible Mineral Initiative created the Extended Mineral Reporting Template (EMRT).
The Issues With Cobalt And Mica Mining
Cobalt Sourcing Dilemmas
Cobalt, mined as a by-product of copper or nickel, has become a highly sought-after material for low-carbon energy systems. The problem is that more than 50% of the world's reserves lie in the Democratic Republic of Congo (3.6 million tons available for extraction).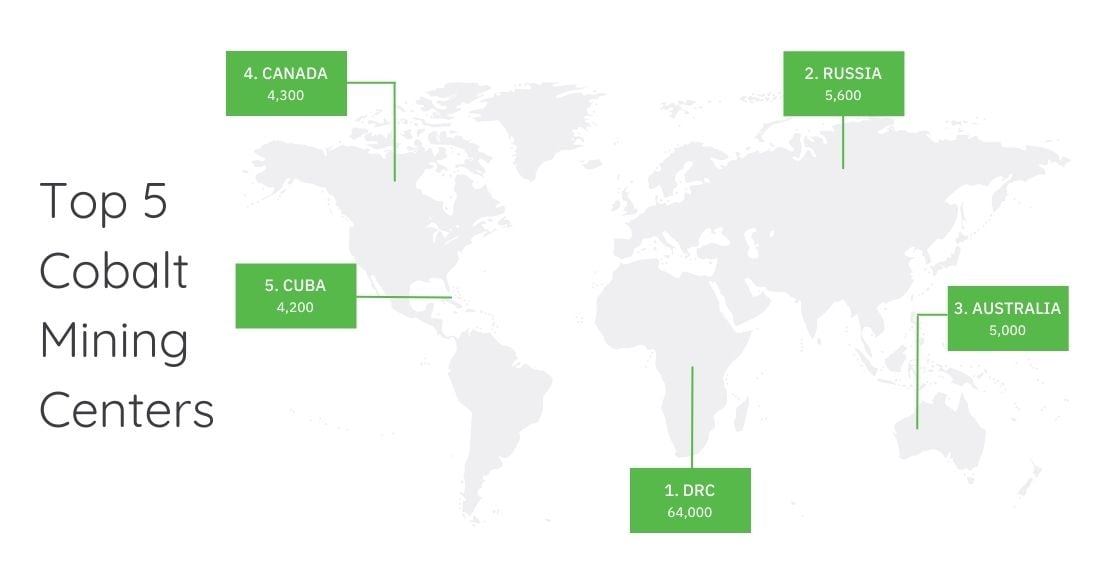 The DRC is riddled with armed conflict, partly funded by illegal mining which employs children and is associated with human rights abuses. Moreover, in its report "Making Mining Safe and Fair: Artisanal Cobalt Extraction in the Democratic Republic of Congo," the World Economic Forum estimates that 15% to 30% of cobalt is produced by small-scale artisanal miners. In these mines, extraction techniques are often manual using basic tools, exposing miners to risks of injury. Small mining ventures are also easy prey to militia intimidating and racketeering activities.
Despite these facts, cobalt is not (yet) considered a conflict mineral.
Mica Sourcing Dilemmas
Ethically sourcing mica is no less of a challenge. A mineral that is used for electronics, coatings, and cosmetics, mica mining in India and Madagascar is tainted with child labor and dangerous work conditions. As demand keeps increasing, production intensifies to satisfy the supply chains, leading to even less regard for miners' welfare. Whenever mines are closed, unscrupulous contractors reopen them illegally and exploit locals who desperately need an income.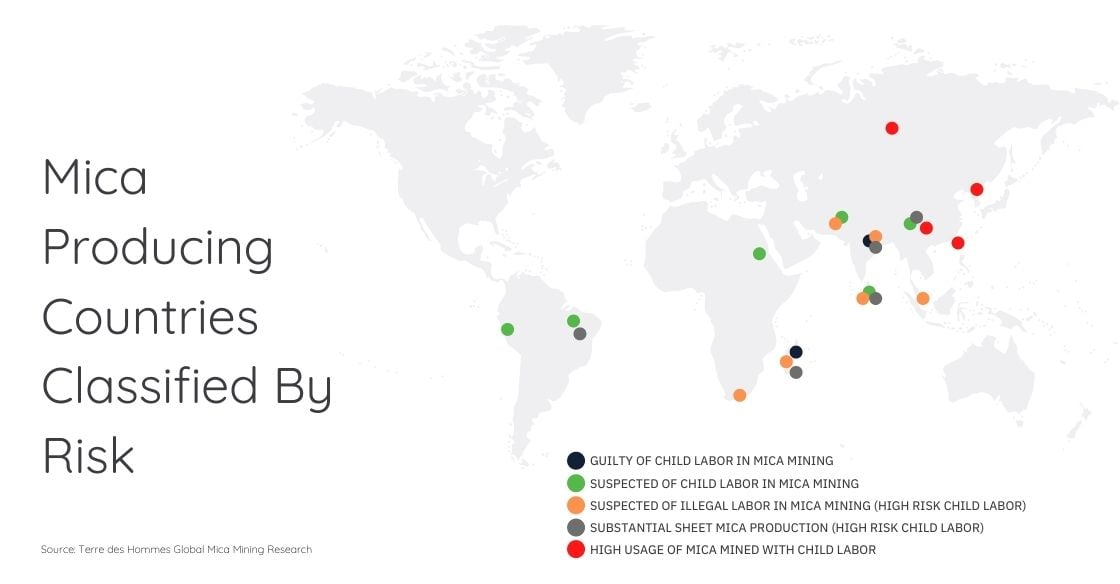 What Is The Purpose Of The Extended Mineral Reporting Template?
Exercising due diligence requires gathering information and collecting documents throughout the supply chain. The EMRT has been designed as a collaborative tool to facilitate the exchange of information, simplify downstream suppliers' surveys, and disclose results to upstream stakeholders.
Based on OECD Due Diligence Guidance for Responsible Supply Chains of Minerals from Conflict-Affected and High-Risk Areas, the template focuses on determining the country of origin and identifying refiners and processors.
What are high-risk and conflict-affected areas? The OECD defines conflict-affected areas as regions where armed conflicts occur, either between countries or between local factions. It could be international conflict, wars of liberation, insurgencies, or civil wars. High-risk factors include repression, political instability, lack of institutional governance, weak infrastructure, and widespread violence. In all instances, human rights abuses and violations of international laws are commonplace.
The Responsible Minerals Initiatives published a list of resources to help companies determine whether a region is conflict-affected or high-risk.
Due Diligence And Minerals Reporting Information
The Extended Minerals Reporting Template offers a survey framework in the form of a questionnaire to send down to value chain partners. The information to gather includes questions regarding the production process, the origin of cobalt/mica, and the identity of refiners/processors.
Does the final product contain cobalt or natural mica, or is cobalt/mica used in the production process?
Are

refiners

/processors sourcing from conflict-affected or high-risk areas?
Is the cobalt/mica from recycled or scrap sources?
What was the level of supplier engagement in conducting the survey?
Have

refiners

/processors been accurately identified?
Additionally, the EMRT includes a list of identified cobalt refiners and mica processors (and aliases) that organizations can compare against their own.
Click the button below to download the latest version of the EMRT.
EMRT VS. The CMRT For Conflict Minerals Reporting
As mentioned earlier, conflict minerals are subject to compliance under the Dodd-Frank Act in the U.S. (limited to 3TG originating from the DRC and adjoining countries) and the EU Conflict Minerals Regulation (in which global conflict-affected and high-risk areas are included). The Conflict Minerals Reporting Template (CMRT) is used as a way to collect refiner and processor information to fulfill these regulatory reporting requirements.
The Extended Minerals Reporting Template is a voluntary initiative a business may use to disclose their cobalt/mining sourcing due diligence efforts, in their annual reports or on their website. It is by no means a regulatory requirement. To date, the EMRT focuses on cobalt and natural mica supply chains and is meant to be used as a due diligence tool to ensure responsible sourcing.
Simplifying Minerals Reporting With Source Intelligence
Why is it important to conduct due diligence on unregulated materials? As it turns out, ethics in supply chains are becoming an important environmental, social, and governance (ESG) factor and more. Consumers, investors, activists, and the media are putting more and more pressure on companies, holding them accountable for their sourcing practices.
Traceability is the only avenue to supply chain transparency and peace of "business mind".
Cobalt and mica mining are priority on the agenda because of their growing popularity and use in several sectors.
Identifying Challenges
From mining, transformation, processing, to trading, practices can be less than pristine at any point in the supply chain, though origin might be the biggest dot on the risk map. The EMRT gives you visibility into the following:
Supply chain mapping: the ability to locate and identify mines and processing facilities
Benchmarking: monitoring suppliers' practices and encouraging them to implement a continuous improvement process
Risk assessment: identifying and monitoring risks thanks to data analysis
Traceability: accurately reporting on the origin of cobalt/mica
Providing solutions for nearly 100 different regulations and initiatives, Source Intelligence goes beyond official compliance programs, offering solutions for responsible sourcing that provides you with the data you need for supply chain transparency and risk management.
Not only do we facilitate collaboration with your suppliers, but we also provide you with all the means to engage them, validate data, and roll it up into reports.
Compliance is not limited to legislation. To be able to keep ahead of the pack in a competitive economic environment, striving to become a more transparent, ethics-oriented business is a significant advantage.
Do you want to benefit from supply chain visibility and transparency and minimize damaging risks? Request a demo of our Materials Sourcing Solutions today.