Source Intelligence's Jess Kraus Named CEO of the Year
Source Intelligence's Chief Executive Officer Jess Kraus was awarded "CEO of the Year" by CIO Review magazine for utilizing technology and realizing his unique vision to build a company into the world's leading supply chain management solution.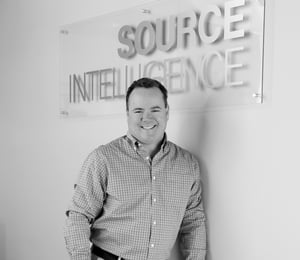 The award, highlighted in the current issue of CIO Review, recognizes one individual who embodies leadership, dedication, service and excellence in his industry. For Mr. Kraus, the magazine said his leadership and vision created a "game-changing governance, risk and compliance" company that is being utilized by many of the most well-known brands to reduce risk, meet an ever-growing list of regulatory and compliance issues, and improve supply chain transparency.
"Behind his vision to leverage technology to enable the harmonious coexistence of people, profit and planet, Kraus truly symbolizes the 21st century CEO, making the world we live in a better place," the magazine wrote.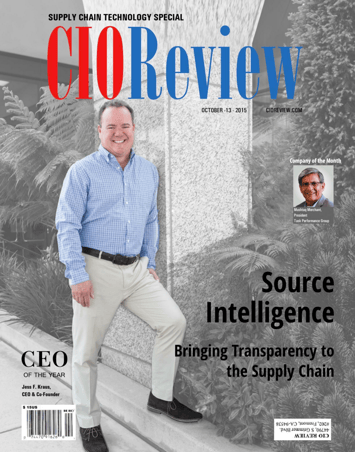 The article traces how Kraus, alongside his executive management team, launched Source Intelligence with a mission to trace supply chains, determine the source of their materials and record their impact on the environment. The need for companies to have this information was becoming more evident as environmental groups, shareholders and others placed greater and greater demands on companies to be more socially and environmentally responsible.
Source Intelligence's main focus initially was on conflict minerals. New U.S. legislation – the Dodd Frank Act – required companies to investigate whether their products contained these minerals that are mined from certain Central Africa regions to fund a long-standing civil war and contribute to human rights issues. The article highlights how Source Intelligence now serves more than 200 Fortune 500 companies across 8 key industries with revenues in excess of $1 billion, as well as establishing the world's largest data-driven supplier network.
Source Intelligence's unique platform, which includes subject matter expertise and a 24/7 in-house supplier engagement team, has since scaled and been adapted to meet other needs, such as tracing restricted substances, products that may involve slavery or other human rights issues, and more.
Under Kraus' leadership, Source Intelligence is now expanding into Europe and capitalizing on its experience and expertise to design and deliver additional products and services, such as solutions specifically for suppliers.
The CEO of the Year award is the second prestigious honor given to Source Intelligence in recent weeks. Source
Intelligence received the 2015 GRC Innovation Award by analyst firm GRC 20/20.
To access the full article, view the publication here.