VF Extends and Expands Contract With Source Intelligence for Responsible Sourcing
VF, a $12 billion apparel and footwear powerhouse, has renewed and expanded its service needs with Source Intelligence (SI) to further solidify the company's exceptional commitment to responsible sourcing and sustainable practices.
Among the early adopters of the SI solution for conflict minerals sourcing and verification, VF now seeks expanded services from the world's leading resource for supply chain transparency. VF(NYSE: VFC) is the parent company to such well-known brands as Lee and Wrangler jeans, Nautica, Timberland, and The North Face.
"We have selected to renew for an additional three years our conflict minerals agreement with Source Intelligence as we feel they continue to be the leader in the conflict minerals arena," said Sean Cady, VF's Vice President of Global Responsible Sourcing. "We are also excited based on recent conversations that the Source Intelligence platform will be providing similar results for restrictive substances and many other solutions around supply chain traceability."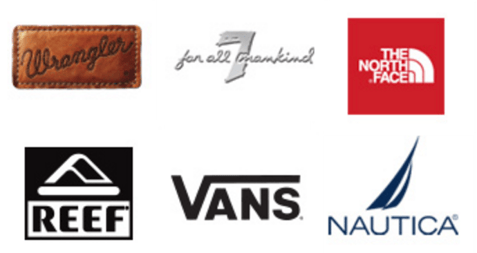 VF has placed high importance on sustainability and responsibility with its clothing and footwear brands. Given 70 percent of its products come from more than 1,800 facilities in more than 60 countries, VF – like others in the apparel industry – face systematic challenges related to contract suppliers. Recognizing issues cannot be solved by VF alone, the company has turned to SI's expertise, network and 24/7 dedicated resources to improve supplier reporting.
As the "LinkedIn of Supply Chains," Source Intelligence provides companies with a unique technology that is constantly refined to meet customers' current and future needs, a supply engagement team that assists and educates a company's supplier network, and the world's largest supplier and sourcing data base. The cloud-based system enables companies to receive highly detailed reports about their suppliers and source of materials, enables suppliers to update reports and monitors shipments of millions of goods and materials around the world on a near real-time basis. Having the largest database and tracking data for smelter verification, SI is the leading resource for companies required to provide independent private sector audits.
"VF has one of the strongest set of principles to improve our planet and ensure compliance with its own goals as well as the multitudes of regulations around the world. Source Intelligence looks forward to an even more innovative and highly successful relationship with VF," said Jess Kraus, CEO of Source Intelligence. "We are focused on helping VF remain a leading brand that seeks to make things better."
In recent years, the pressure for supply chain transparency has only increased in the United States with the adoption of conflict mineral reporting requirements, as well as in the European Union, which is also seeking greater accountability to prevent human trafficking and similar abuses.
"Consumers, stockholders, NGOs and regulators all are placing increasing pressure on companies to ensure their supply chains and source materials meet strict ethical standards," Kraus said, "Source Intelligence is the only global resource providing companies with the level of verification needed to make public declarations about corporate social responsibility."
See how our platform for global brands can help you achieve supply chain transparency.